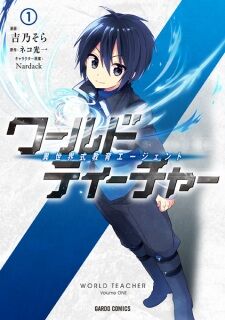 Volume 1 - Released Sep 23,2016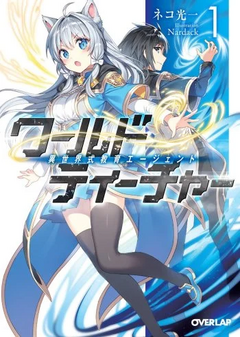 Volume 1 - Released Sep 25, 2015
23 articles since Feb 5, 2021
34 images uploaded since Feb 5, 2021
663 edits made since Feb 5, 2021
Fell Free To Contribute!!

Welcome to the World Teacher: Isekaishiki Kyouiku Agent Wiki!
Your online source for information on the Noveland Manga of
World Teacher: Isekaishiki Kyouiku Agent. We are currently editing:
This wiki is currently under construction, so feel free to help out.
We're a collaborative community that anyone can edit. Click the edit button at the top of any page to get started. Stub pages are a great place to get started if you want to help out!
World Teacher: Isekaishiki Kyouiku Agent Wiki is a light novel and manga series



A man who was once called the world strongest agent ended up becoming a teacher after his retirement to train the new generation of agents. After many years of training his disciples, he is killed at the age of 60 by the ploy of a secret organization and was reincarnated in another world with all his past memories.

Though he was surprised by the magic and the strange species of that world, he adapted very fast to his condition as a newborn and took advantage of it. He acquired special magic and gained a massive amount of strength thanks to his tight discipline in order to reach his goal: resume his career as a teacher which he left halfway through in his previous life.

This is the story of a man who based on the memories and the experiences of his previous life, became a teacher who travels through the world with his new students.
This is the list of all the characters appearing in the Light Novel.
If you would like to become an affiliate of this wiki, contact us.
Anyone can contribute to this wiki.
There are other editors who can improve what you contribute. Don't be afraid to jump in and start it!
The optimal visual and social experience on this wiki is available with a free personal Fandom account.
If you have trouble getting started and are new to collaborative editing, check the wiki tutorial.
Expansion of existing pages, maintenance of articles and creation of wanted pages is helpful.
To contribute an article, simply enter the article title in the box below:

You can also be part of the larger Fandom family of communities. Visit Fandom's Community Central!